Projects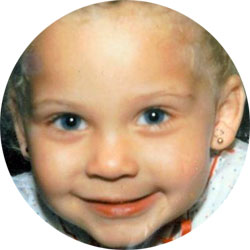 Rachel
Head of Project Management
I've pretty much been looking at badges since birth – 11 wonderful years in the registration industry now.
Responsible for developing and steering a fantastic projects and training team.
They describe me as "Calm, methodical, thorough and logical". "Leads by example and a great team motivator"
No bribes required - we've recruited well!
A run of the mill sun, sea and snow aficionado.
Serial steak, chocolate and cheese enthusiast – consumed in any order though preferably all at once.
Dreams of being a triathlete but then wakes up – a 1.6 mile walk to a log fired pub is plenty.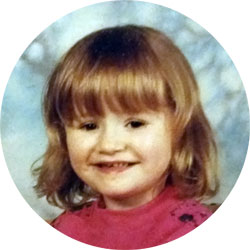 Charlotte
Senior Project Manager
My name's Charlotte and I'm a project manager from Tamworth (**audience applauds**).
I've been at RefTech for 4 and a half years now. I graduated from Birmingham City University with a degree in Business Psychology and Marketing and I previously worked in a marketing agency specialising in social media.
I work in the projects department and help deliver our events. We really do have a great team here and we always help out each other and our clients wherever we can!
I have 2 kittens called Rosie and Jim, they are the loveliest little cats (but I know I am biased) and are so cute but can be terrors … sometimes.
My hobbies are telling off kittens (it's always Jim's fault), stepping on cat toys and trying to watch the Vampire Diaries while they make themselves comfy around my neck. Other hobbies include going to the gym but ending up somewhere else, playing connect4 and baking cakes for the office.
My favourite drink is – anything but Rose Wine (the less said about Rose the better) – and I hate Jam.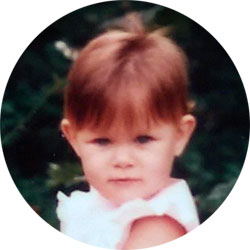 Kerrie
Project Manager
I've worked at RefTech since 2014 as a Project Manager. I am customer focused, with a keen eye for attention to detail and a passion for providing excellent service to our clients.
Having graduated from both Staffordshire University and Manchester Metropolitan University, I am a trained and experienced teacher. I have to say, badges do behave a lot better than secondary school children and I have thoroughly enjoyed my change in career!
In my spare time, I enjoy long country walks with my dog (and husband), yoga and socialising with friends. I love exploring new places, countries, cultures and food! In 2010, I spent a gap year travelling around South East Asia and Australia. During this year, I was lucky enough to work in a winery in South Western Australia for three months, where I soon fell in love with wine.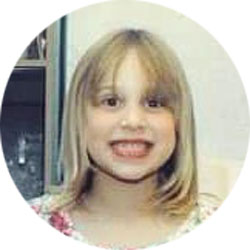 Ellie
Project & Production Assistant
Previously worked at RefTech for 5 years. I was a Production Co-ordinator. I left RefTech in 2013 to raise my mini family, but I just couldn't stay away… 3 years later I came back!
Now, I am part of the Projects Department, project managing events. My previous experience has been invaluable in aiding my performance in my new job role.
Each day brings new clients, all with different requirements and I thoroughly enjoy working through each event from start to finish. The staff at RefTech are a true team.
Personally, I am a hippy at heart, I love all things colourful and strange. Some may say I have a slight Tortoise fascination.
I own a baby Sulcata Tortoise, which is actually the 3rd largest breed of tortoise in the world. His name is Maximus and he is currently the size of a RefTech plastic badge!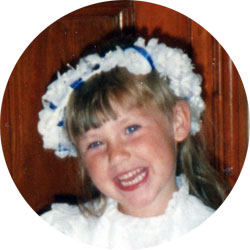 Sheena
Software Tester & Project Assistant
I've worked at RefTech for over 6 years, initially just as a software tester but recently my role has diversified, now including documentation, training and support. I work with every department and have a broad knowledge of the company and the lifecycle of an event.
Before joining RefTech and the events industry, I studied music at the University of Edinburgh and this is still one of my main out of work hobbies. I am a singer, pianist, aspiring New Country songwriter and I'm currently attempting to learn guitar. Related to that, I host a weekly New Country radio show with my husband Dean (also a developer at RefTech) and we're enjoying helping to raise the profile of UK country music.
I have a passion for food and drink, in particular sampling the local cuisine of the different countries I visit on my travels.
My favourite drink is wine (specifically prosecco) and I enjoy learning about the many different varieties.